Nkwashi is once again proud to have been an exhibitor at this years annual Zambian International Property Expo which was held at the beautiful Mulungushi Conference Center on Great East Road in Lusaka.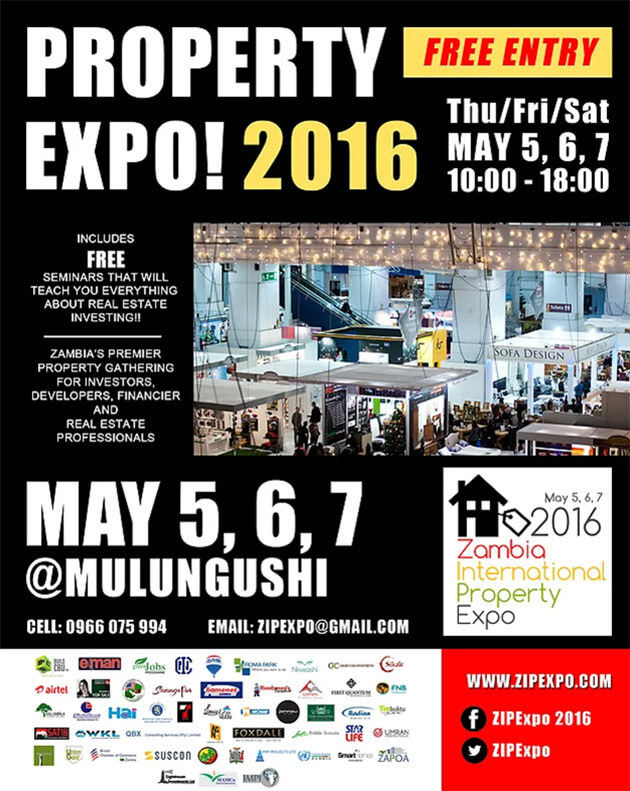 Today was the last day of the event in which we also got to give a presentation in the thought leadership seminars on 'How your plot purchase can finance itself'. Our Chairman Dr. Situmbeko Musokotwane was also in attendance for a brief visit and shared a few words about the vision behind Nkwashi and our aspiration for providing Zambians with world class homes and a living environment that can empower them to truly soar high.
The expo chairman and event host Christopher Jannou, a New York native who has been based in Zambia for some time now as a property developer through his company 'Smart Homes Africa' also took a brief moment out of his busy schedule to visit our booth and speak on the record about the event, the current property market in Zambia and his thoughts on Nkwashi.
be on the look out in the coming week via our website www.nkwashi.com for the full report and interviews.